More than a feeling
It's no secret that product packaging plays a huge role at the point of sale. Not just when it comes to brand recognition but also to stand out from the crowded retail shelf. What few people fully realise, however, is how packaging can actually influence our experience of the product itself.
Scientific research demonstrates quite conclusively that the colour, texture and even scent of a container can actually change the taste of what's inside. And whether or not you believe them, these discoveries are leading a whole new generation of product designers to experiment with new concepts ranging from fluorescent coatings and innovative shapes to a multitude of tactile features. Ready for a full, multisensory experience? Then read on!
1. Colour
Marketers have long exploited the fact that different colours trigger different emotional and/or psychological associations in the minds of consumers. It has even been shown that colours can have a direct effect on other forms of sensory perception and that includes taste. A red container, for instance, will make its contents taste sweeter, while lemonade served in a yellow container will invariably taste more "lemony".
And then there are innovations such as thermochromic coatings that change colour at different temperatures or fluorescent finishes that glow in the dark of bars and nightclubs. Whichever way you look at it, designers are rapidly cottoning on to the idea that the more associations you create in the mind of the consumer, the more likely those emotions will trigger a decision to buy and, most importantly, incite repeat purchases when the associated sensation is recalled.
Read more about innovative printing techniques in our dedicated blog post >>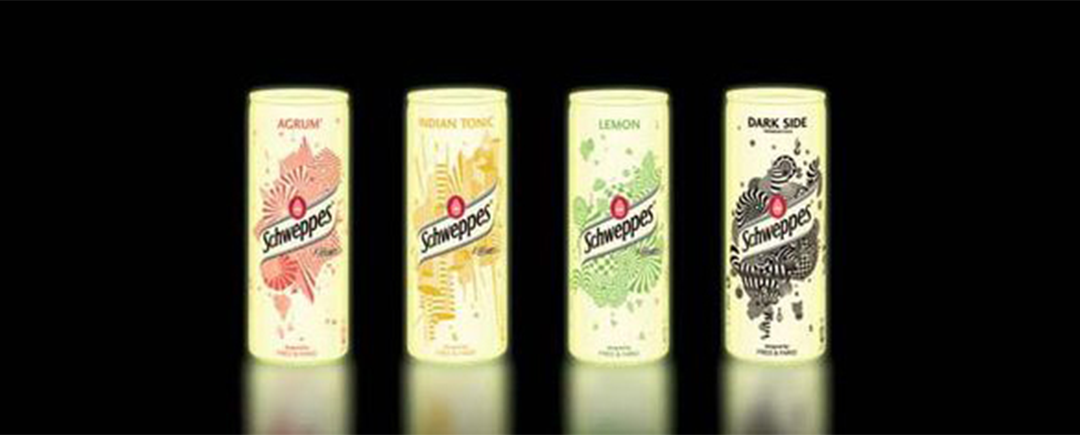 © Glow in the dark packaging by Schweppes.
© Starobrno launched a limited edities series in the Czech Republic for its sports fans. 
+ 20.700 members The greatest gambling community online Home of the Big Wins and LetsGiveItASpin Nickslots CasinoReggie Slotspinner Free access to the best guides, tips, reviews & trusted casino toplists Bonus codes frameworks are being offered by more propelled poker rooms. These frameworks mean to draw in more individuals who have never played poker to begin having amusement and get to be impact of the group of players who appreciate the diversion. Gambling laws are now being loosened, albeit slowly, which means American players can find online slots casinos  https://realcasinoscanada.com/mobile/apps more easily than before. Real money online slots offer the most diverse titles of any mobile casino game so US players can now also get a piece of the online gambling action and unparalleled fu
Colour may be crucial to creating that all-important first impression. But once you've got their attention, touch can be the best way to enhance the physical interaction with your consumers. In fact, texture has also been proven to influence taste and the latest wave of innovative tactile can designs are adding weight to the argument. Quite literally in some cases, such as the Japanese beer, Sapporo whose sales sky-rocketed the moment its brewers switched to a heavier steel can with a squarer, more masculine shape. Embossed surfaces and matte coatings can also enhance the overall experience, creating the impression of condensation or even just improving grip. 
And when it comes to tactile sensation, we shouldn't forget that the high thermal conductivity of cans can also make their contents feel colder and thus more refreshing. 
© Bow tie-shaped cans by Budweiser, reflecting the shape of their logo.
© A Heineken embossed can in 2015. 
When it comes to enhancing the taste experience, scent probably plays the most important role. Which is why some have even experimented with inserting scented microcapsules on the tabs of cans, so the olfactory experience can begin even before you open it! Cans that come with a fully removable end, on the other hand, effectively transform into a cup, allowing for the smell and aroma of the contents to play a much bigger role in its enjoyment. 
© Fox cans turn into cups when opened.
What's next?
While riding this wave of innovation currently washing over the industry, it can be difficult to predict what's next. What we can say for sure, however, is that it will be increasingly important for manufacturers not just to be different but also for those differences to be well researched. Above all, they should be founded on an awareness of the psychological effects of product packaging innovations and the role they can play in the entire experience from purchase to consumption. 
--
Metal Packaging Europe gives Europe's rigid metal packaging industry a unified voice, by bringing together manufacturers, suppliers, and national associations. We proactively position and support the positive attributes and image of metal packaging through joint marketing, environmental and technical initiatives.
Stay up to date with more insights and subscribe to our mailing list >